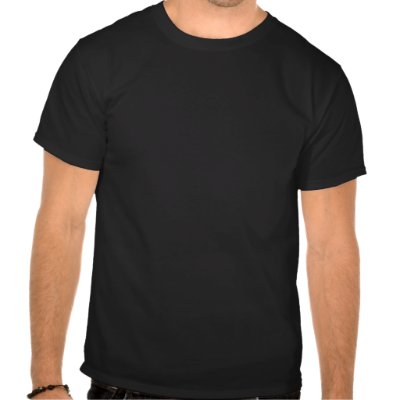 Calling all music lovers in Cardiff!
We want your tshirts!
Come along to Buffalo Lounge on the 21st July for a band tshirt sale and exhebition evening. 
IF YOURE IN A BAND: bring along your tshirts and we will pin them up for everyone to see and maybe even sell a few!
IF YOU HAVE LOADS OF OLD BAND TSHIRTS: bring them along and sell/swap them 
IF YOU JUST LIKE GOOD MUSIC: don on your best band tee and come over and enjoy the djs we have for you, playing the best in indie classics plus new local bands
Things are kicking off around 7pm and you can find the facebook event to tell all your friends about it here.
Want to get involved? email krussant@fullfatevents.co.uk 
The Cautionary Child all nighter!

Come join us for a very special night hosted by The Cautionary Child. 

If you haven't heard The Cautionary Child (aka Tess Tyler-Hall) before, check out her facebook page for some lovely folk- electronica, inspired by the likes of The Album Leaf, Isis, Jazzanova, Bonobo, Regina Spektor, The Cinematic Orchestra, Tool, Imogen Heap.

http://www.thecautionarychild.com/

As well as a special DJ set from Tess, she has brought along some friends for the evening who will be keeping you entertained and inspired, including Sam and Meggie who will be holding their own interactive arts and craft stall, a macaroon and cupcake stall and lots more!!

***also for those who want to go to this event and BEN UFO in Buffalo Bar afterwards, we will be giving you special wristbands that will get you discount entry at 12 so that you dont miss BEN who will be playing at 12.45!***

It all kicks off around 7pm so come over, grab yourselves a 2 for 1 cocktail and join in the fun! 
Whether its light and golden or syrupy and dark, straight up, on the rocks or mixed into a lovely refreshing cocktail, we just cant get enough of lovely lovely rum!
This Tursday (23rd june) we will be celebrating our love for rum with some extra special drinks deals, an extensive rum menu and some good tunes to keep you company through the evening.
check out the facebook event here to invite your friends to the evening!
Here are some of our favorites…
Goslings Black Seal - Dark, Bermuda / £2.50
Dark, smokey and full of flavour
Pampero Blanco - White, Venesula / £2.30
A Clean 2yr old mixing rum
Pampero Especial - Light Gold, Venesula / £2.30
Aged golden rum. Simple yet not over-sweet, prefect for mixing long
Pampero Aniversario - Dark Gold, Venesula / £3.40
Heavier Set that its cousins, with a subtle richness that takes a while to emerge
Havana Club 3 yr - gold, Cuba / £2.80
Classic pale gold rum, perfect for Daiquiris.
Havana Club Anjeo Reserva - Light Gold, Cuba / £3.20
Heavier than the Anjeo Especial, with a smokey edge, great any way any how.
Flor de Cana 7 yr - Dark Gold, Nicaragua / £2.80
Can tend to disappear when mixed and can be a little boozy when sipping, but nicely rounded.
Barbencourt 15 yr - Light Gold, Haiti / £3.30
One of the best agricole sipping rums around. Twice distilled in copper pots, this is real voodoo.
Matuleslum 15 yr - Light Gold, Dominican Republic / £3.30
One of the nicest rums you can get with out paying out big bucks, easy to sip with a flavor that's retained when a dash of mixer is added.
Renegade 10 yr - Dark Gold, Panama £3.30
A speciality blended rum full of toffee and vanilla.
Pyrat XO - Light Gold, West Indies / £3.60
A blended rum with strong demerera notes, balanced by the sticky sweetness of Oranges.
If you cant make up your mind, why not try a half measure of any four rums for
£4.50
_____________________________________________________________________
Cocktails
If you're not into straight spirits one of our cocktail is a great way to enjoy rum- the
selection below are all 2 for one all day
Mojito- rum, lime, mint and sugar muddled together and topped with a dash of soda- once you've tried one you'll never look back! Ask the bar-staff about flavored variants…
Basil and Honey Daiquiri- Pampero especial shaken hard with honey and fresh basil
Cuba Libra- A stone cold classic- a large measure of havana especial, fresh lime and a cola top
spiced Daiquiri- Goldschlager and vanilla syrup add the spice to the classic daiquiri recipe of rum and freshlime juice
Mai Tai- Our take of Trader Vic's classic blend of gold rum, lime, almond, sugar and fresh mint
_____________________________________________________________________
For all you sneaker loving Cardiff residents we have the perfect party for you!
Stick on your best trainers and show them off at our first ever sneaker party. We will have a sneaker gallery of the best custom and unique designs (reply or message us with suggestions!) and will also be having a go at designing your own sneaker pattern, prizes for the best ones!
As usual with our parties at Buffalo Lounge expect the best cocktails, great drinks prices and Full Fat's resident DJs plus special guests on the decks. 
Its on Wednesday 13th July, kicking off around 8pm. 
Spread the word by either reposting this or inviting all your sneaker head mates to the facebook event
see you there x